Most people agree "treat others the way you'd want to be treated" is a good way to live your life. The golden rule is a simple concept, but it can be complicated to apply it in our own lives.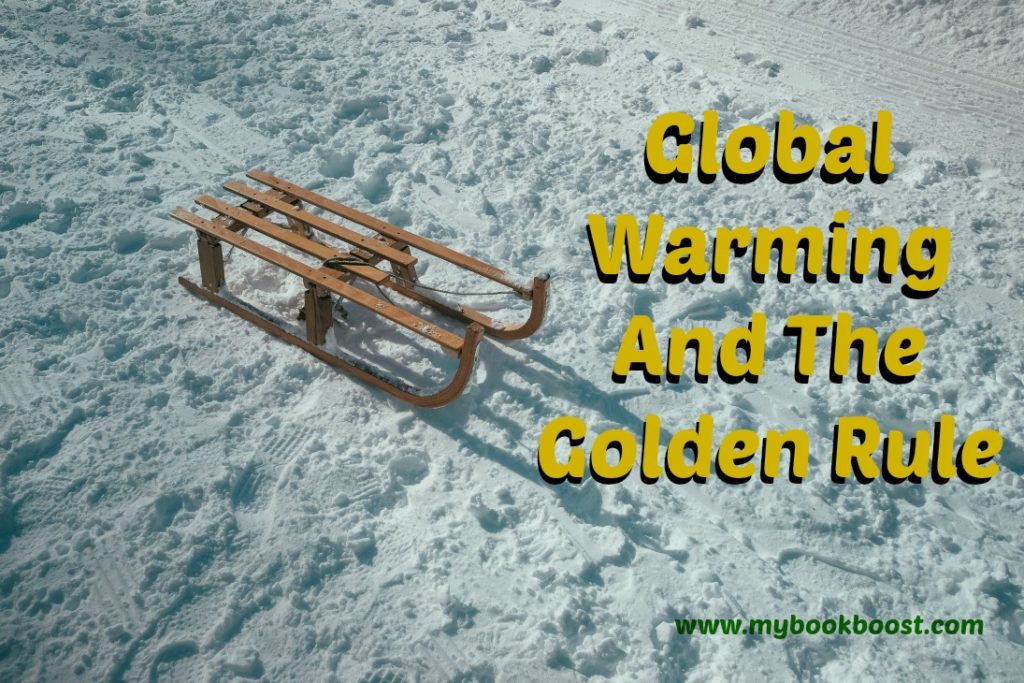 Rising Temperatures
As strange as it sounds, if global warming continues at its current rate, there's a chance there won't be snow on earth in the future.
Even if we've already experienced snow, we should care about people in the year 2100 or 2500 who should be able to experience the beauty and peacefulness of snowfall. Also, sledding is a classic winter activity.
Even if we can afford air conditioning, we should care about rising temperatures making life harder for people who can't afford it.
Food Supply
Even if our food supply isn't threatened, we should care about people and animals whose food supply is in danger.
Droughts and Wildfires
Even if we're not going through a drought right now, we should care about people who are struggling to grow food because of lack of rain.
Even if our house isn't in danger of a wildfire, we should care about people who will lose their home because of wildfires.
Climate Refugees
Even if we won't have to pay for millions of climate refugees to be relocated in our lifetime, we should care about the extreme economic impact on future generations if we don't act now.
Floods
Even if our property isn't being flooded because of actions from people who live across the world, we should care about people who will lose their home and/or land.
Even if we don't live on a coast that might be threatened by rising sea levels, we should care about people who do. If we lived there, we'd want people to care about us.
Looking Ahead
Most likely, I won't be alive in the year 2100. But, I care about those people and their ability to eat, drink water, and build a snowman.
Even if somehow it turns out we can't reverse global warming by reducing the amount of CO2 in the atmosphere, the result is that we'll have clean, sustainable energy. And we can know we tried. Let's try our best as individuals, companies, and as a country.
Have you heard about carbon pricing? One public policy solution is to make polluters pay by pricing carbon. If you get the chance, please go to your representatives and senators "contact" page on their website and send them a message that you care about global warming and that you would support pricing carbon. Or give them a call. In any case, we need climate solutions ASAP!
~ Carrie
Linked With: