Here are a few tech-free indoor recess ideas. Most of these activities require just a sheet of paper and pencil.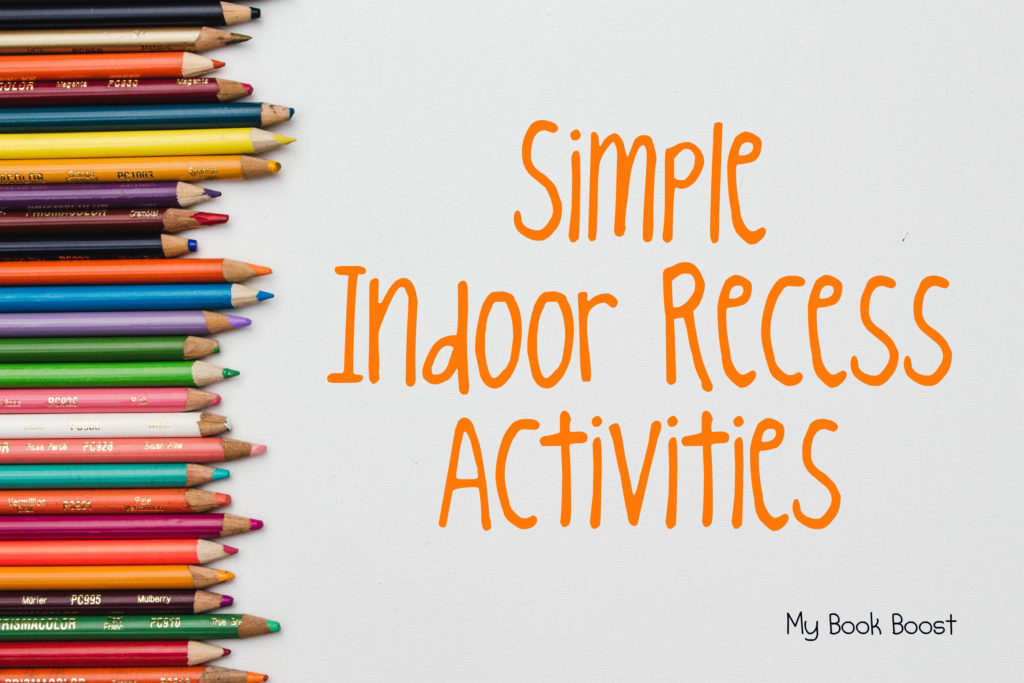 1. Draw or write with your opposite hand. Right handers try to draw with your left hand and vice versa.
2. Try drawing something you've never drawn before.
3. Draw or write with your eyes closed.
4. Play golf on paper. Have a hole and a tee off on a piece of paper. Close your eyes and try to get close to the hole, etc. For two or more players, students can use different colors of markers on the same paper and keep track of the scores as well.
5. Take turns acting out different sports to get the kids moving. Act out kicking a soccer ball, shooting a basketball, etc.
All of these prompts work great laminated to use over and over. These are also great activities for times when you're waiting yourself or with kids, such as the doctors office or a restaurant.
Click below if you'd like to check out the printable versions of these activities, available for sale in my TPT store:
~ Carrie
Linked With: