Give someone the gift that keeps on giving-  a genuine compliment.
Teachers Pay Teachers is highlighting "Resources That Give" this holiday season. I wanted to share the story behind the very first resource I uploaded to TpT four years ago.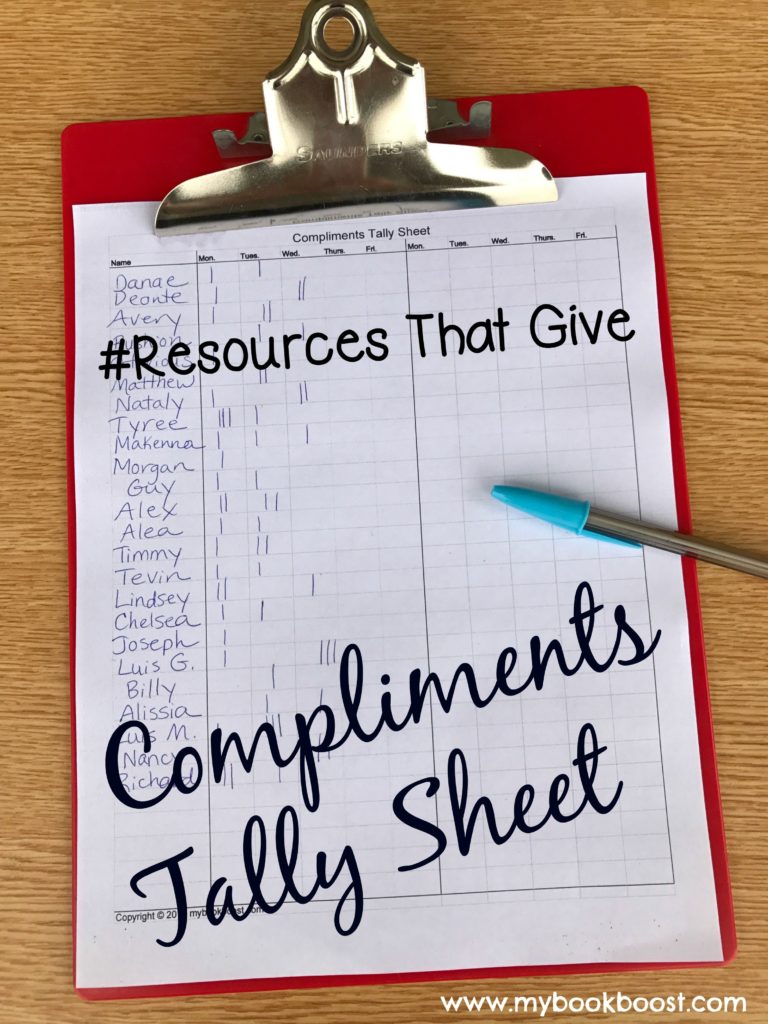 I created this "Compliments Tally Sheet" back in 2006. I had a feeling that I wasn't giving equal attention to all of my students. I wanted an easy way to make sure I took notice of all of my 2nd graders.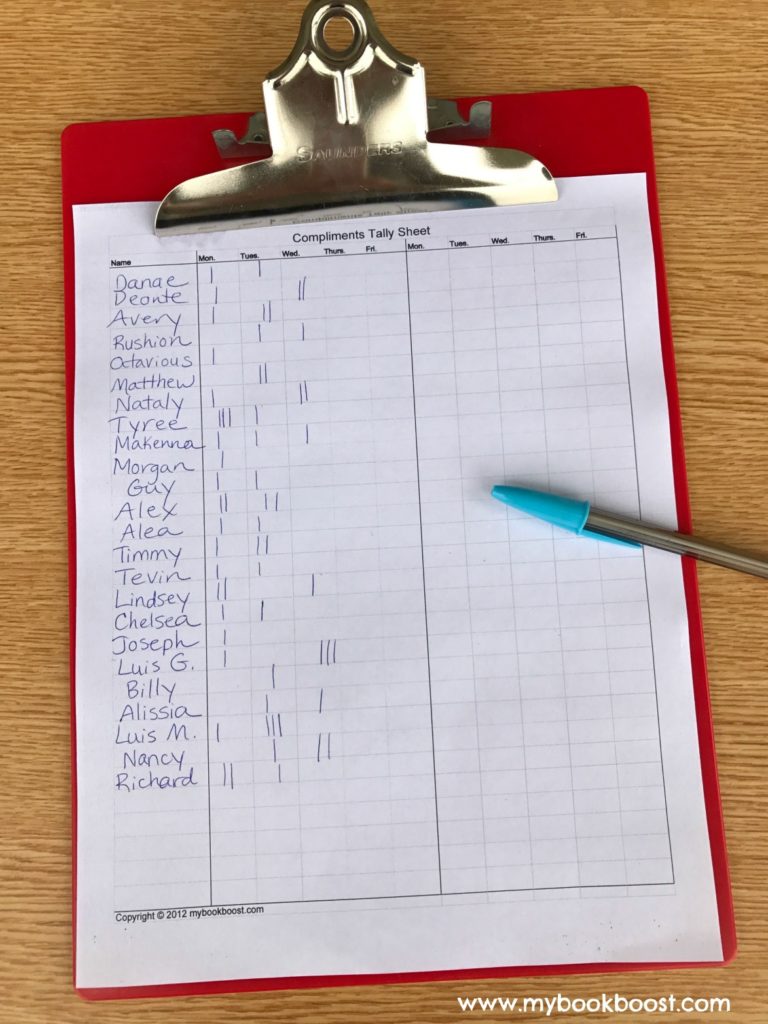 After trying out a couple of different methods of keeping track of how many times I complimented each child, I found using tally marks was the easiest method.
Example compliments:
"You worked hard on that."
"You didn't give up on that math problem."
"I notice that you shared your red marker."
"Wow, what nice handwriting!"
Keep the tally sheet on a clipboard to make it easily accessible. You can see who might need a little extra attention if you haven't complimented them recently.
I would suggest writing the children's names on the left hand side of the sheet. Then, make copies of the sheet so you can have more copies available when you fill up the current sheet. It can be used in any grade level or by parents or homeschooling families.
I hope it's useful to you as you help increase the self-esteem of your students, one genuine compliment at a time.
~ Carrie
Download this free resource here: