Cursive handwriting is a lost art. We should make sure our children have the opportunity to learn it and practice it. Research shows it's good for our brains, especially increasing connections in the brain.
Writing in cursive can be relaxing, whether you slow down and pay attention to each letter or whether you quickly scribble out your bottled up feelings.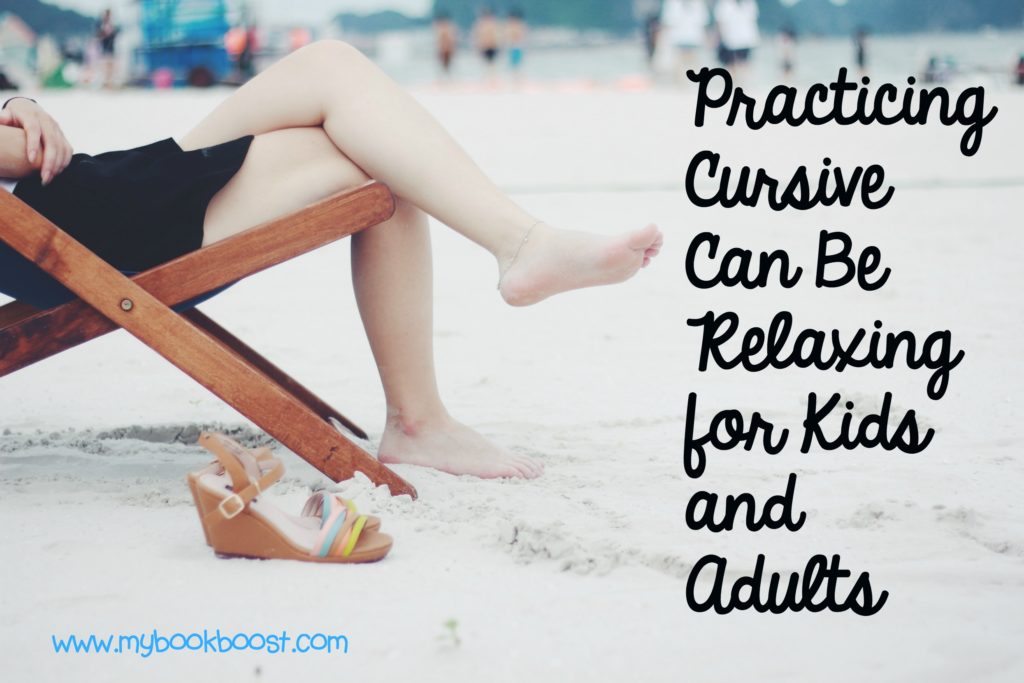 Schools have so many different standards to teach, there's little time to practice cursive as much as they'd like. Third grade is usually when many kids are ready to begin. Kids can continue working on improving their form in 4th, 5th grade, and beyond.
If you want your child to benefit from the confidence of being able to do this skill well and the brain connections cursive promotes, you can add it to your routine at home.
First, find out how your child is doing with cursive. Ask them to write the lowercase abc's in cursive. If they can do that and can form most capital letters without a problem, they may not need additional practice. If they struggle, you can take some time to practice at home.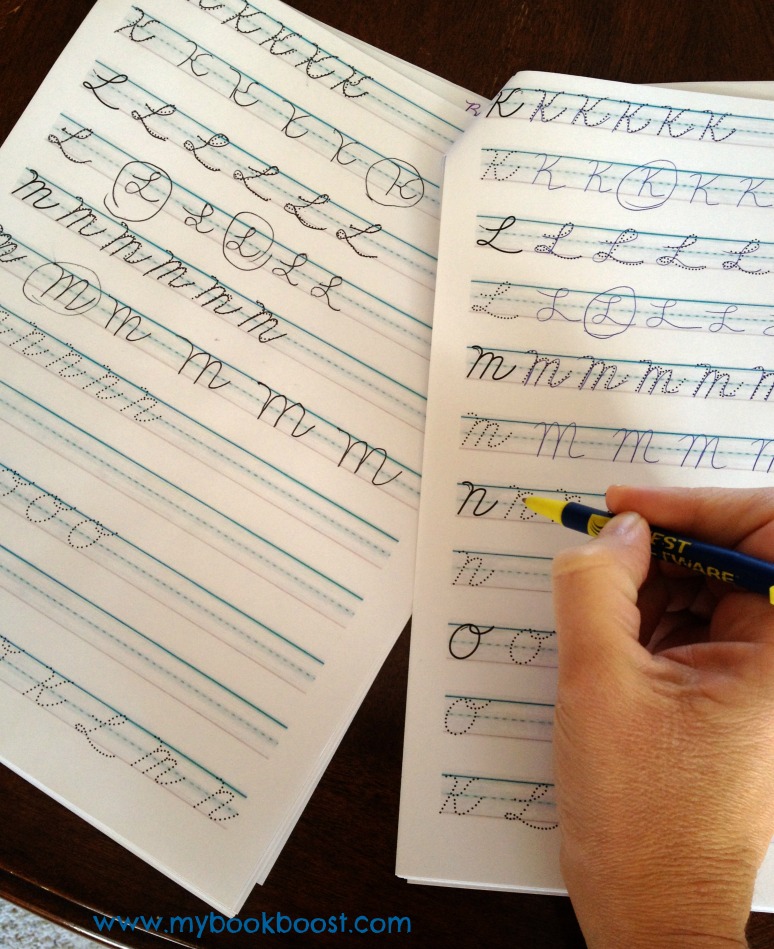 Even if your child doesn't struggle with cursive, this can still be a great activity. Intentionally writing is a similar relaxing experience to adult coloring books. And you only need a pencil or pen and paper. I suggest printing out two practice packets and doing this right alongside your child. Don't forget about circling your best letter for each line. Did you do that when you were a kid? (=
Summer Larsen has a great freebie for practicing the uppercase and lowercase alphabet in her TPT store:

One of the TPT resources that I think is really helpful after you've gone over each letter is this Jokes Cursive Practice resource:


Being able to quickly scrawl out your feelings in a journal can be a very stress-relieving experience, no matter your age. Let's not let this generation miss out on knowing how to write in cursive!
~Carrie
If you'd prefer a workbook instead of downloading and printing your practice, here are a couple of affiliate links:
Linked With: