What can you learn from your child's report card? Quite a bit, hopefully.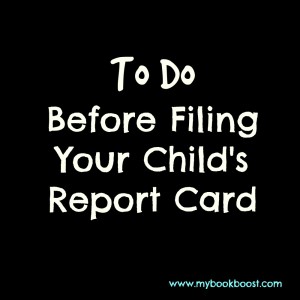 One thing I did before I filed my kids' report cards was this…
I took notes about their particular strengths and concepts for them to work on.
Hopefully I can work on some of the next steps during the summer. For example, according to their report cards, they both need practice telling time. I can work on that with them throughout the next couple of months. I also show the report card to my kids so they can see how they're doing. Report cards are a great tool we can use as parents.
Do you take a long look at your child's report card?
~Carrie