Are you always looking for ways to reduce clutter in your house? I know I am.
Below are some clutter-free(or minimal-clutter) ideas I have for Christmas, etc. You can give these as gifts yourself or ask for them if people want to know what you would like.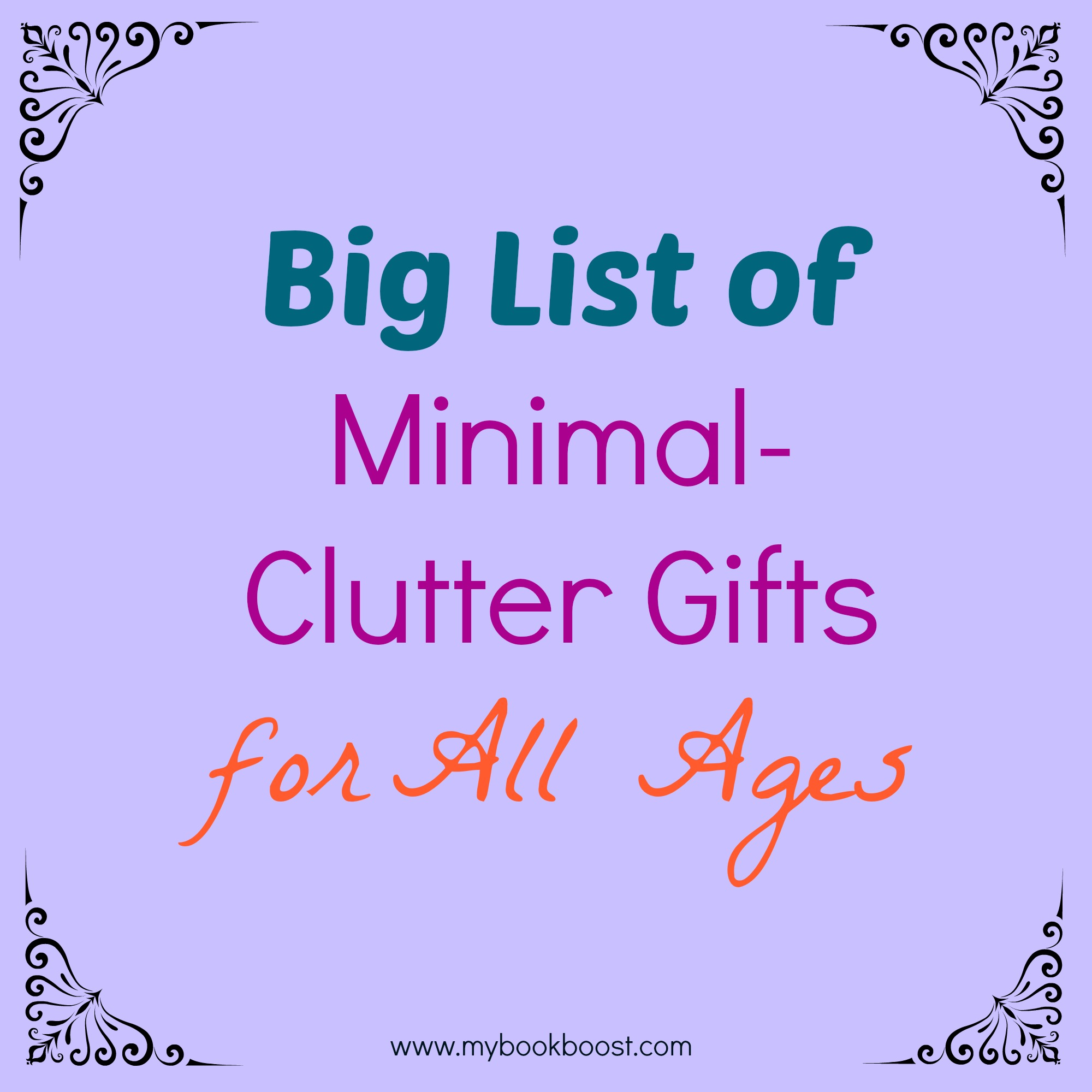 For kids:
Crafts
Paper pad
Ream of paper
Markers
Box of 64 or more crayons
Paints
Glue/Glitter glue
Tape
Play-doh
Books
Pop-up book
Flashlight
Bubbles
Balloon or water balloons
Clothes
DVD's
Character toothbrush
Sporting equipment
Slippers
Beach Towel
Hooded Towel
Character pajamas
Wallet
Purse
Candy
Bubble bath
Alphabet stickers
Sled
Fun hat (Flipeez hat)
Mittens, scarf
Glow in the dark stars for their ceiling
Tokens for a local fun center
Gift card (paired with something small)
For adults:
Candy
Chocolate
Nuts
Olives
Hot chocolate
Wine, beer, or liquor
Olive oil
Local food items
Gourmet food items
Jam or jelly
Fruit
Tea
Coffee, K-cups, etc.
Beef or turkey jerky
Barbecue sauce
Socks
Razor set
Treats for their dog or cat
Pens
Pads of paper
Address Labels
Garden gloves
Work gloves
Bar of fancy soap
Liquid hand soap
Essential oil (lavender, etc.)
Designer Hair Product
Popcorn
Movie Tickets
Gift Card (paired with a homemade ornament or craft)
Here is a printable version of this list. A combination of a few different items from the list would make a great gift basket.
What would you add to the list of clutter-free gifts?
~Carrie
Linked With: