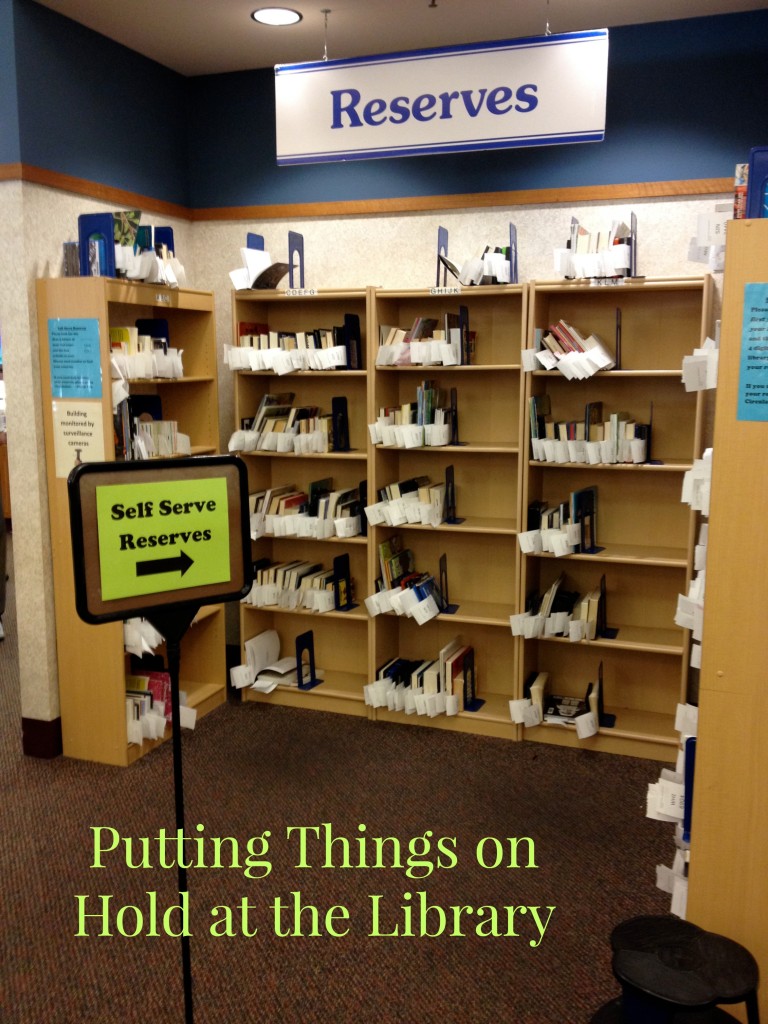 Do you take advantage of your library's service to put things on hold? If your library offers this service, it's definitely a time saver!
Usually you can create an online account with your library card number. Then, you'll be able to use the catalog and reserve DVD's, books, etc.
If you're looking for newer releases, etc., there may be a waiting list. Reserving it ensures you'll eventually get to read the book or watch the DVD, even if there are a few people ahead of you waiting for it. For most items that have been released for awhile, there isn't a waiting list. You should be able to pick it up one or two days after placing it on hold. You'll usually receive an email when the item is ready to be picked up.
Here's a list of things we've put on hold lately:
The Giver by Lois Lowry
A Barbie DVD my daughter requested
Stink by Megan McDonald (the first easy chapter book I'm going to introduce to my 7 year old son)
Rio 2 DVD
Carry On, Warrior by Glennon Melton
What have you put on hold lately? Or what do you plan to reserve?
~ Carrie