When Simplicity Parenting arrived in the mail, I started it right away, even though I was in the middle of another book. I enjoy parenting books and simplicity books, so this one was right up my alley.
Written by Kim John Payne, its tagline is "using the extraordinary power of less to raise calmer, happier, and more secure kids".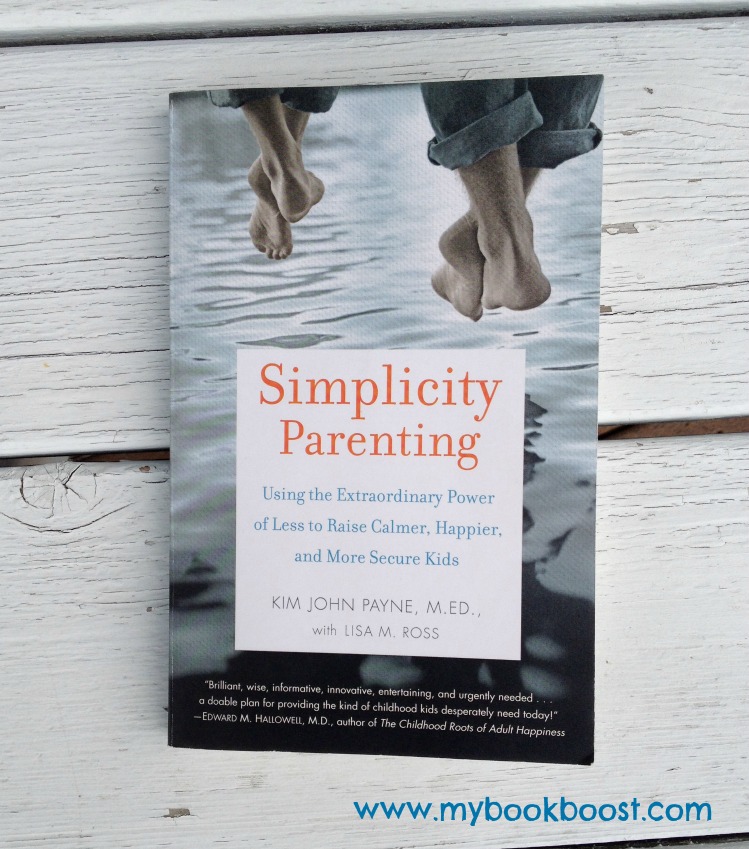 I've read many blog posts about how to declutter kid's stuff and I am continuously trying to go through the massive amount of toys we've accumulated over the last nine years.
This book has really connected the dots for me in terms of WHY it's actually more healthy for kids to have less stuff and less on their minds in general.
Some of the suggestions, like simplifying the number of children's books you have, seem counterintuitive. But, the general idea is for your environment to be less overwhelming. It did make sense to me to donate some of the board books and other unloved books we'd been hanging on to.
It also helped me realize how my husband and I could try to be a little more careful about what we talk about in front of the kids. I don't want to completely shelter them, but sometimes it's better to talk about certain news topics after the kids have gone to bed.
I thoroughly enjoyed reading this book and will most likely reread it soon.
How do you make your family environment less overwhelming?
~ Carrie

(Affiliate link)
Linked with: