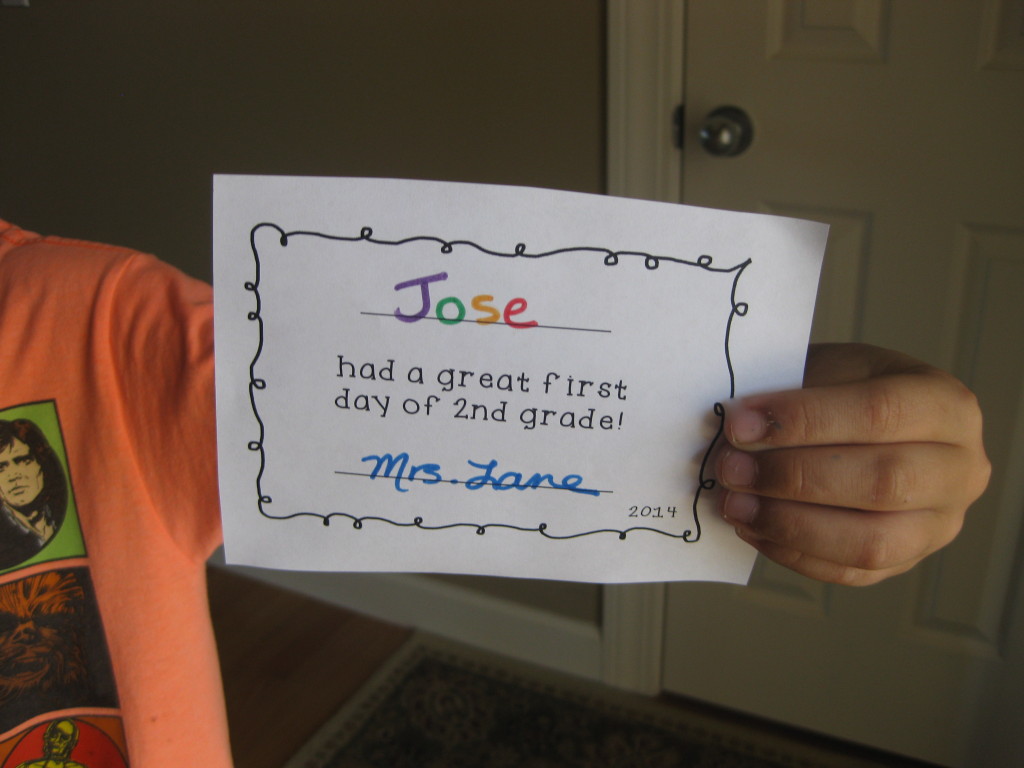 It's always nice to send at least a little something home with the kids in your class on the first day. Parents enjoy getting a little peek into their child's day, especially on the very first day.
Some ideas of what to send home:
- any sort of activity you did that day that you don't need to keep
- any of the first day activities that you might find on Teachers Pay Teachers.com
- a positive note saying "Brianna had a great first day of 3rd grade!" with the teacher's signature
If you want to save time, I have made a positive note for the first day (pictured above), which is available in my TpT store. It's an easy way to establish a positive relationship with parents and families, after you've spent a day with their child. Preschool through grade 8 versions are included, as well as P.E., Music, Art, and Technology.
What's your favorite thing to send home with the kids on the first day of school?
Have a fantastic first day!
~Carrie