Can you eat out and still help the earth? Here are seven things you can do when you're dining out to lessen your impact on the planet. Every little bit helps!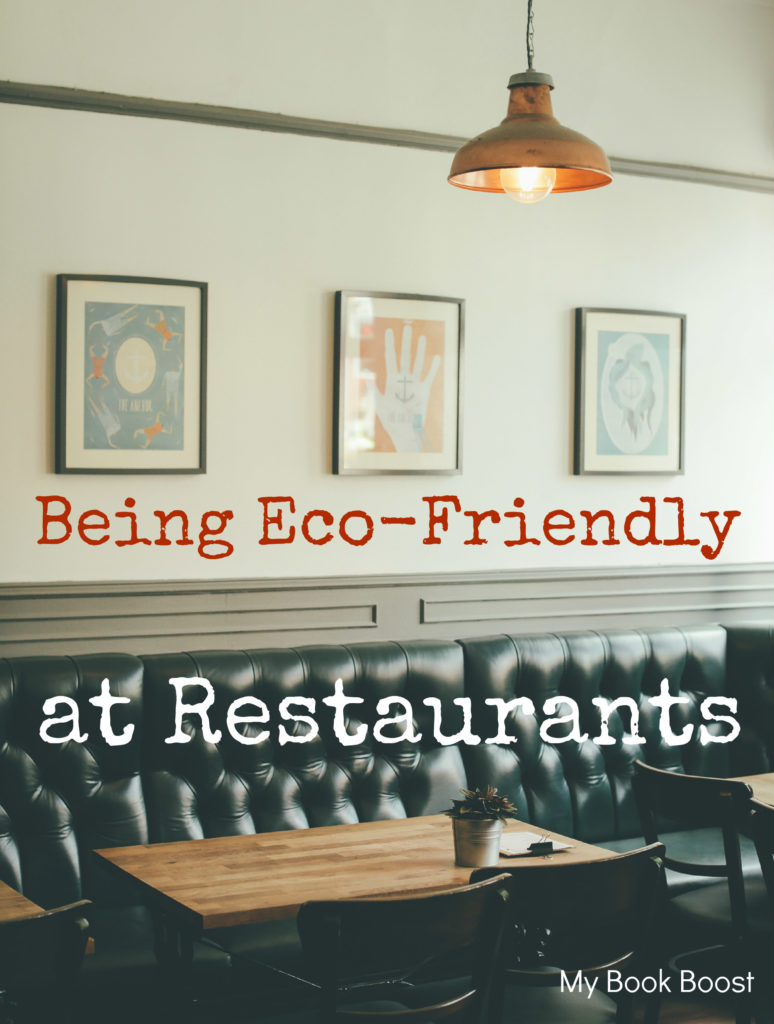 1. Choose places that locally source some food.
Try to choose restaurants that source their food from local sources as much as possible. You can search "Farm to Table" for your area to see if there are any of those kinds of restaurants around you.
2. Refuse the straw.
Requesting no straw is becoming more and more common as more people try to reduce their single-use plastic.  Sometimes I'll say to the server, "if you think of it, I don't need a straw with my drink" and many times they remember to leave out the straw.
3. Choose less meat.
Animal agriculture contributes greatly to global warming. Anytime you can choose less meat or no meat, it'll make a difference. The nice thing is, others can order what they want and you can order vegetarian if you'd like.
4. Bring your own container for leftovers.
This one is challenging to remember. I've been trying to do this for awhile and only remember about 10% of the time. But, hopefully I'll get in the habit of doing this more often.
5. Choose draft beer over bottles.
If you drink, draft beer is a little better for your eco footprint since it comes in a glass that can be washed. Cheers!
6. Take home unused napkins to wipe up spills. 
The napkins on the table are most likely going to get thrown away when they clear the table, so take them home and keep them in a designated spot. Then, use the napkins like paper towels when you have a spill.
7. Take surveys when you get home.
Many times restaurants will give you a survey after you've eaten there. Use that opportunity to request eco-friendly options as well as compliment good things you already noticed they're doing.
Do you do any of these? Do you have any other tips to add to the list? Anything we can do to buy time for the earth is worthwhile!
~Carrie
Linked With: