The goal of the My Book Boost list is to help your child experience success with reading.  I have leveled more than 150 different books that may be available at your local library.  The list starts with the most basic of books.
Having a book at the right level and then moving on to more challenging books bit by bit helps children learn to read in the best way possible.  They won't even realize they're improving their reading!
This list is especially helpful for:
Parents
     Homeschooling parents of preschool, K, and 1st grade kids
     Parents who want to give their kids a jump start in reading before Kindergarten
     Parents who want to help their kids build confidence as readers by supplementing the reading   they do at school.
Tutors
     K or 1st grade reading tutors
Teachers
     K or 1st grade teachers who want to have more easy books available for kids in their class to read
     2nd or 3rd grade teachers looking for easy books for the struggling readers in their class
About Me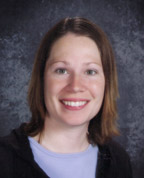 I graduated from the University of Iowa with a Bachelor's Degree in Elementary Education, specializing in reading. I taught 1st and 2nd grade for eight years before becoming a full-time mom to my two children. I've used the My Book Boost list to tutor children in reading and love to read myself.