Can you visualize one million? A Million Dots by Andrew Clements helps us do that.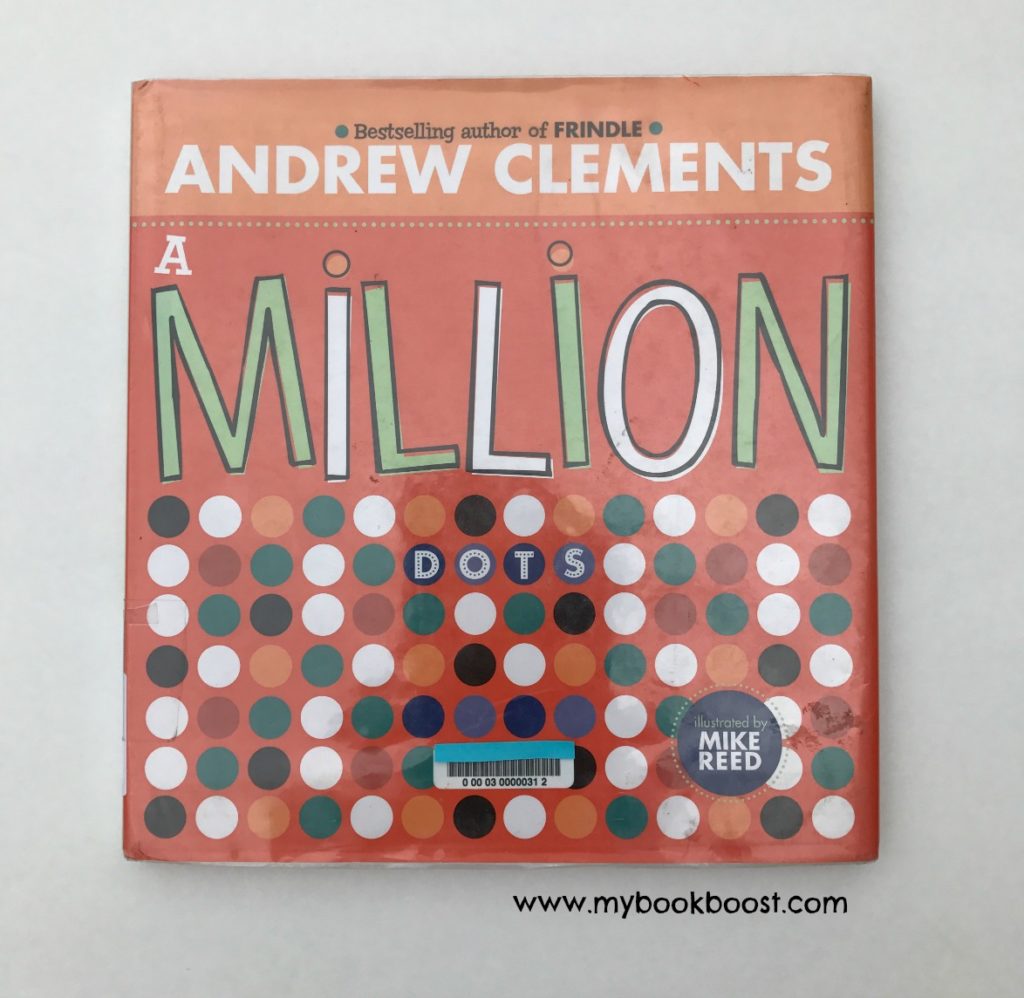 Sometimes when we hear a number like 3 million, etc. it's hard to really grasp that number. But, even as an adult, I feel like this book has helped me comprehend just how large one million is. I would recommend this picture book to any age.
The book actually shows a total of one million dots. There is a running total of the one million dots as the dots help make the pictures on each page. There are also fun facts about numbers on each page. For example, "There are 525,600 minutes from one birthday to the next one."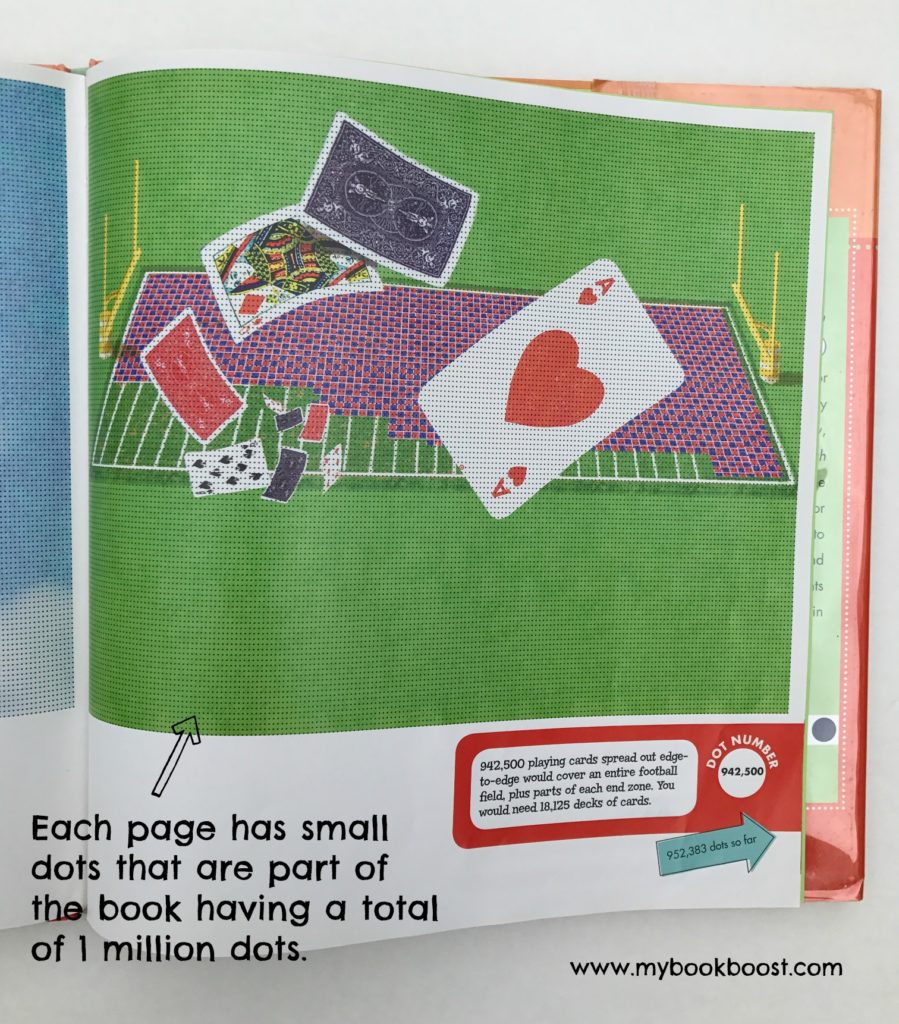 If you'd like, here's an activity to go along with this book:
Have the kids draw one hundred of something on a piece of paper. Ask them "how many hundreds are in one million?" Hint: The answer is 10,000. So they'd have to create 10,000 hundreds to make one million. Kind of mind boggling!
I hope you get the chance to read this book. It would be a fun read aloud for an elementary class for a math connection!
~ Carrie

This post was originally published on the My Book Boost blog on Oct. 4, 2017.