What happens when you leave cotton candy in a jar without a lid?
This science experiment for Kindergarten, 1st, 2nd, and 3rd grade explores what happens to cotton candy when it's exposed to air. This is an engaging and easy science experiment for the primary grades. It is spread out over ten to fourteen days. Any age could do this experiment, I just recommended it for younger kids because it's pretty simple.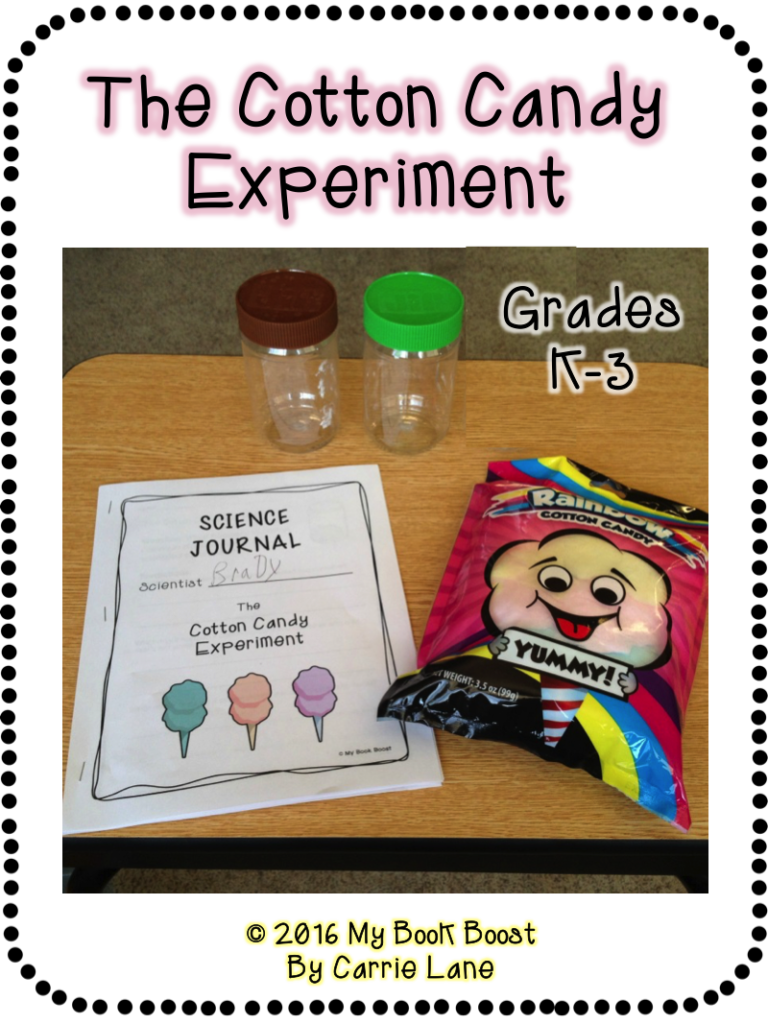 Materials:
Cotton candy
2 identical containers (I used peanut butter jars, but be aware of food allergies)
1 lid for the container
Recording sheets
Cotton candy can sometimes be found in movie rental stores, along with some other stores.
Put the cotton candy in two jars, seal one and leave one without a lid. Then, students observe and record what happens to the cotton candy over a period of ten to fourteen days.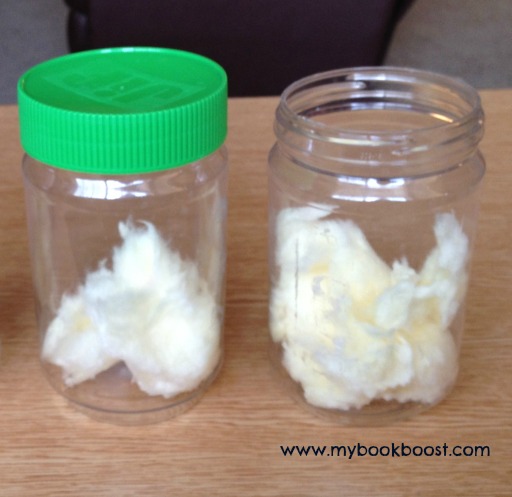 It's a great lesson to explore how air affects food. Hopefully it helps kids realize the importance of sealing those bags of potato chips and other food to keep them at their freshest.
This experiment is great for a summer science experiment or science fair project. If there's extra cotton candy, don't forget to let the kids have a sample!
I'd love to know how it goes if you try this experiment.
This Cotton Candy Experiment is in my TPT store if you'd like to see some of the printables I've made to go with it.
~Carrie
Linked With: