I love to save money and the planet by using little containers for the snacks the kids take to school.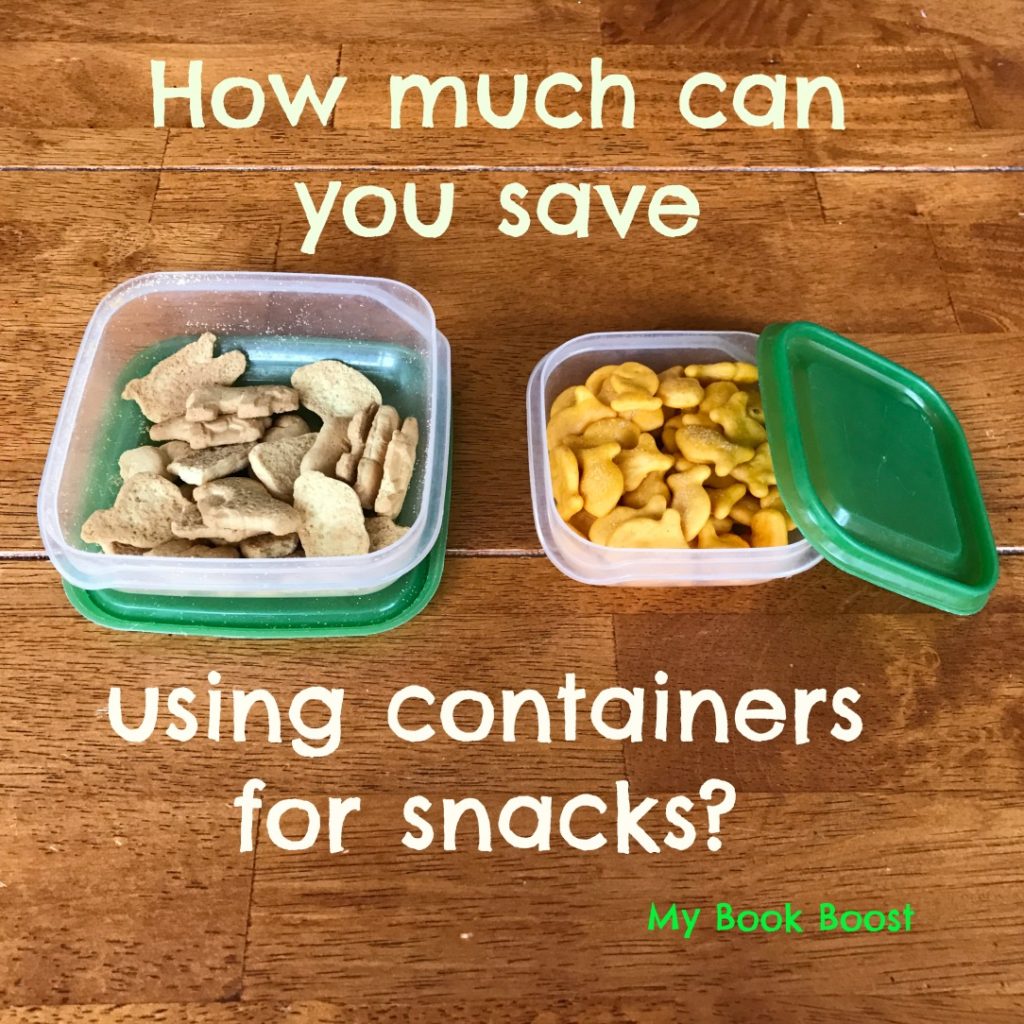 If you use a snack-sized plastic bag every school day (let's say 180 days), at 5 cents per baggie, you would be spending approximately $9 on bags for the school year. If you buy some little containers for $9 total (I got mine at Ikea a few years ago), you will end up saving money if you use them year after year.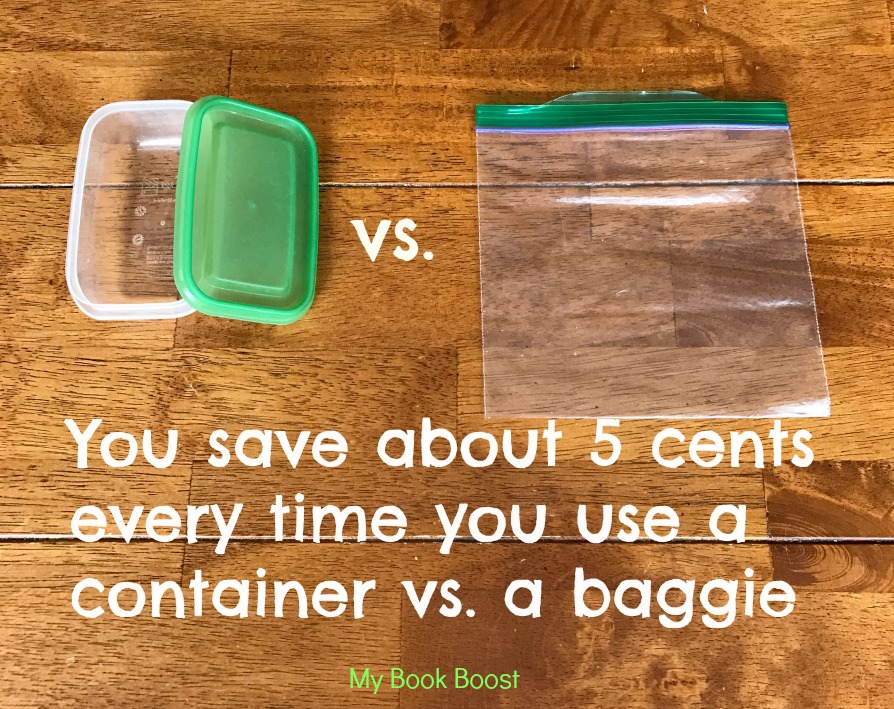 If you have more than one child, double the number of bags needed, that's $18 per year for bags that get thrown away after each use (at one bag per day per child). The savings is even more if your child takes their lunch to school regularly and uses baggies.
Containers like these can simplify your life because it saves you cash as well as saves you the time of putting baggies on your grocery list and tracking them down at the grocery store.
I keep some baggies on hand for extra busy mornings. Sometimes I don't have the time to find the matching container and lid, etc. Or certain snacks just fit better in a baggie. Also, sometimes the kids pick out pre-packaged snacks that are already in individual portions.
But, overall, I try to use less plastic that gets thrown away after one use because it saves money as well as the planet.
What's your favorite way to pack a snack?
~ Carrie
| | | |
| --- | --- | --- |
| Affiliate: | | |
Linked With: