Have you heard about the term "reducetarian"? It's someone who strategically reduces the amount of meat they eat. That is, of course, not always easy to do in our meat-hungry culture. I grew up on a farm, so meat has always been a big part of my meals.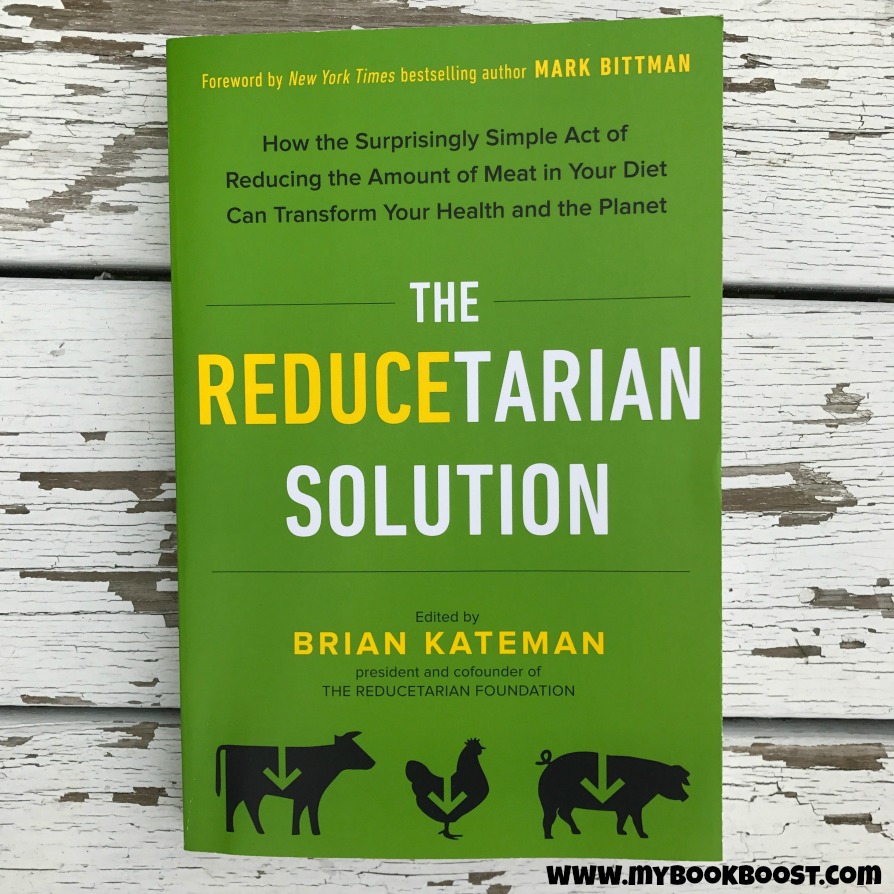 But, I've actually been reducing the amount of meat I consume over the past ten years. Now there's finally a catchy term for it. And this book is giving me even more motivation to keep trying to make eating less meat part of my routine. Eating this way is healthier and better for the earth as well. The number of resources required to produce meat is astounding.
A few ways to reduce the amount of meat in your diet:
When dining out, always check for vegetarian items on menus first
Find a peanut butter you like for an easy peanut butter sandwich lunch
Make soups and salads where meat can add some flavor
And, if you'd like to read more, this book is full of essays surrounding the reducetarian concept. The essays, written by many different people, focus on three different areas: your mind, body, and the planet. Have you heard of the term "reducetarian" yet? What do you think of the concept?
~Carrie
Linked With: