How can we make our holidays even more earth-friendly? Just by the fact that you clicked on this article, I'm guessing you already try to live as sustainably as possible.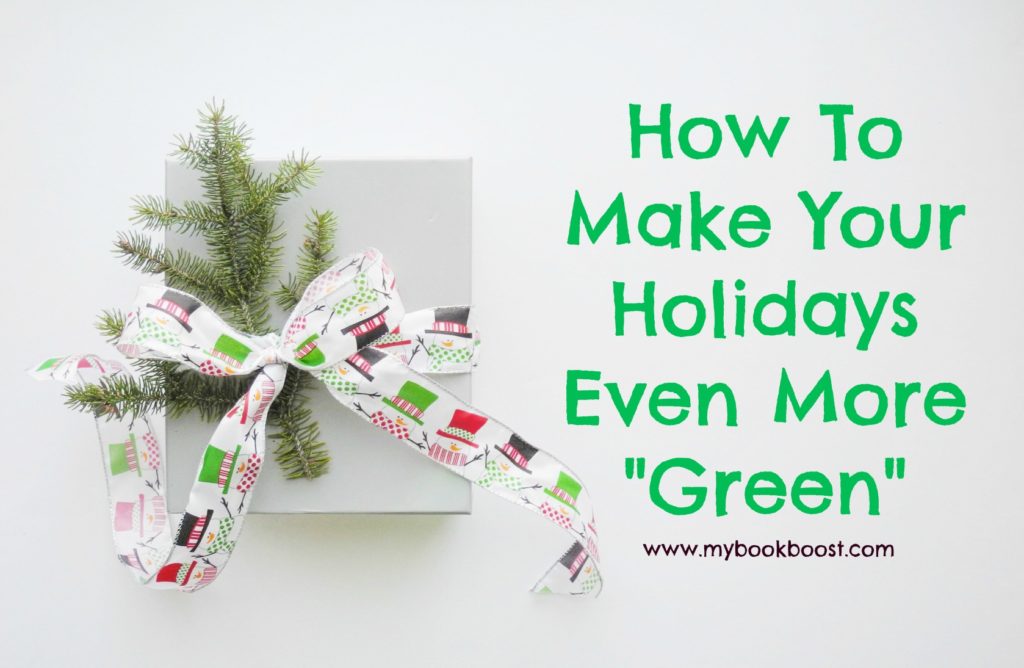 Twelve ways to make your holidays even more green:
Shopping
1. Choose gifts that have less plastic and less packaging.
2. Remember your reusable bag and keep extra reusable bags in your vehicle.
3. Purchase from companies that show they care about the earth- Patagonia, Ikea, Nike, Coca Cola, just to name a few that have been listed as "Most Eco-Friendly Companies".
4. Shop locally when possible.
5. Try to give gifts that don't require batteries.
Wrapping Gifts
6. Buy the individual tape rolls that can be refilled into a tape dispenser.
7. Reuse wrapping supplies, such as gift bags, bows, and ribbons, and/or reuse brown paper bags to wrap some gifts.
Gatherings
9. If people want to know what gift they could give you, ask for gift cards or a food or drink you like, etc.
10. If you're hosting, use real silverware and as few disposable products as possible.
11. Focus on experiences and fun memories like playing games, baking cookies, and being in the present moment. Give the "gift" of joking around without the recipients even realizing that was your plan.
12. Create new, earth-friendly traditions with your family and friends. Try a white elephant exchange in which guests bring an item from their house that they don't want anymore and get a few laughs as guests "steal" each others treasures.
Do you already do some of these eco-friendly holiday ideas?
Best of luck as you maneuver through one of the busiest, most magical times of year!
~Carrie
p.s. I enjoy posting on Instagram. Follow me there by searching "my book boost".
Linked With: